Safe, Secure and Reliable Horse Transport Company
Gilfry Horse & Cattle Transport is a family owned business with over 35 years experience handling and hauling both cattle and horses. We are a horse transport company based in Surprise, Arizona. We operate throughout the United States providing reliable horse transportation and cattle shipping services.
The clients that we serve come from all walks of life and from cities large and small. The common bond they share is the love for their horses and the joy they bring to their lives. At Gilfry Horse & Cattle Transport, we share that bond as well. It is that same love for all things equine that drives us to transport our precious cargo.
Each animal that comes to us is special in its own way and deserves the respect of a comfortable journey. We understand that we are delivering more than just a horse, in truth we are delivering a member of your family.
Therefore, our mission is to ensure that each and every animal we transport, is delivered to its destination safely, securely and reliably … each and every time.
Our trustworthy and dependable services include competitive pricing, free custom quotes, outstanding customer support, quality vehicles and more. In addition, our experienced drivers take great pride in giving your horse the same love and care that they get at home.
We understand the important role that these animals play in the lives of our clients. By doing our jobs properly we provide you with the piece of mind that your animals will be well cared for and transported safely.
Amazing Communication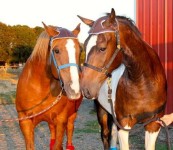 We hired Gilfry Transport to bring our two warmbloods, from OR to CA. The tricky part of this was that they were both rescue cases and to the best of our knowledge had never been trailered. From begining to the end of our transaction, they kept up amazing communication to the point where they dispelled… Read more "Amazing Communication"
Teri V
Fantastic Experience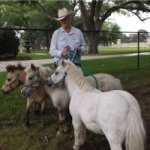 I can not begin to tell you how fantastic it was to use Gilfry Horse Transport on my horses trip in July 2014. Clint arrived on time, was very courteous, efficient, and a calming influence to my Quarter Horse and 3 little Miniature Horse rascals. Ofelia kept me posted his entire trip and Clint even… Read more "Fantastic Experience"
Elyse M
Call us for your next transport and let us show you how we earned our reputation as a premier horse transport company.
Call us today to discuss your next horse transport602-320-2961
We are a smoke free, alcohol free and drug free company.
Gilfry Horse Transport is a Fully Licensed and Insured Horse Transportation Services - USDOT # 2498495.