We Love What We Do … Beautiful Horse Pictures With Our Friends
Welcome to our horse transport gallery. Below we proudly present pictures of horses that Gilfry Horse Transport has delivered.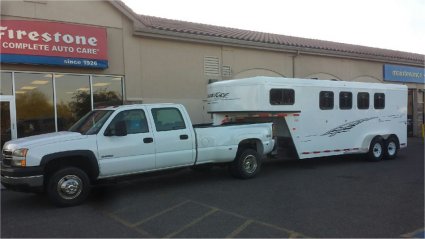 We feel lucky enough to work with so many beautiful animals everyday, but to also see so many smiles on the faces of our clients makes us feel truly blessed. These horse pictures are visual proof that we deliver happy horses.
If we have delivered a horse for you, then we would love to hear from you. Please visit our Testimonials and complete a Feedback Form or leave us a review. If you would like to include a picture, please feel free to attach it your form before submitting.



















Horses come in many sizes and colors. Each is beautiful in it's own way and we truly appreciate the opportunity to work with them everyday. Similarly, each horse owner is unique as well and we understand their concerns when it comes to transporting their horses. Customer satisfaction is important and we hope that these pictures show that we can deliver our promise.
We are proud to have affected so many lives by ensuring the safe, reliable transport of so many amazing horses. Thank you for visiting our gallery and spending a moment to see some of the friends we have made.